Infrasonic Sountrack for Animate at Kunstfest Festival in Weimar

An Augment Reality Performance, Installation and Radio Play

August 2022- September 2022

I created an Infrasonic (from 12hz to 40hz) soundtrack utilising two VLCF Meyer Subwoofers arranged in a R-45 style.

"Animate" offers a singular perspective through the work of many. A chimerical three-part installation that puts the trip in triptych, the project addresses the ever-increasing urgency of climate action through spatial, acoustic, visual and haptic technologies—not only allowing you to see and hear, but also to 𝘧𝘦𝘦𝘭 the story.

Fascinating augmented reality parcours on the impending climate catastrophe between performance, installation and radio play. In a near future, Daniel and Laurie are on the run from a world shaped by the effects of climate change. Their journey takes them through the wild landscapes of Newfoundland. While the car radio is playing news about global climate catastrophes, they drive to the Tablelands - an extraordinary, Mars-like landscape in the middle of Gros Morne National Park. On the way there, they drive through a landscape changed by climate change, which appears to them as an awake, living and breathing being: The landscape makes strange noises and affects Daniel and Laurie physically and psychologically.

"Animate" will also be presented at MUTEK.CA, MUTEK.JP, Muffathalle, Munich, PAD Festival Darmstadt, Kleist-Festtage, Frankfurt (Oder), and Théâtres de la Ville de Luxembourg. A radio version will be presented the same day via Deutschlandfunk Kultur.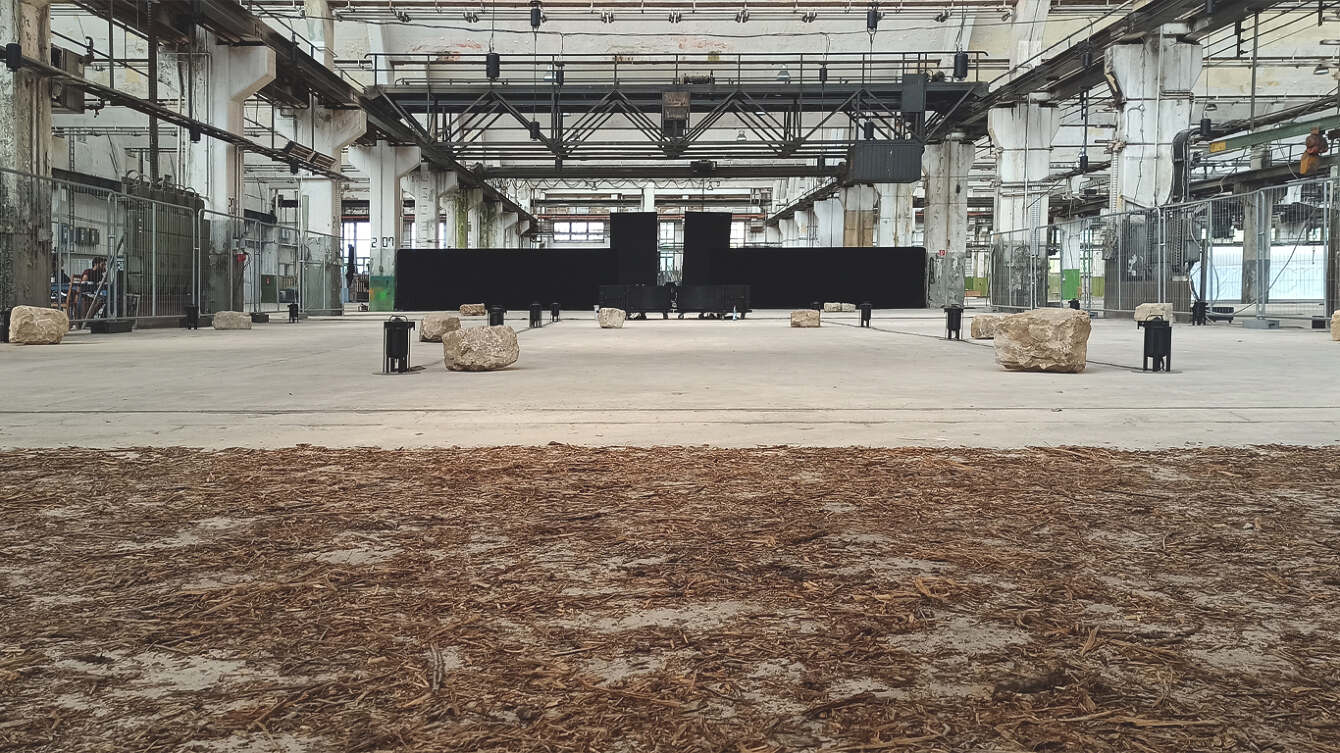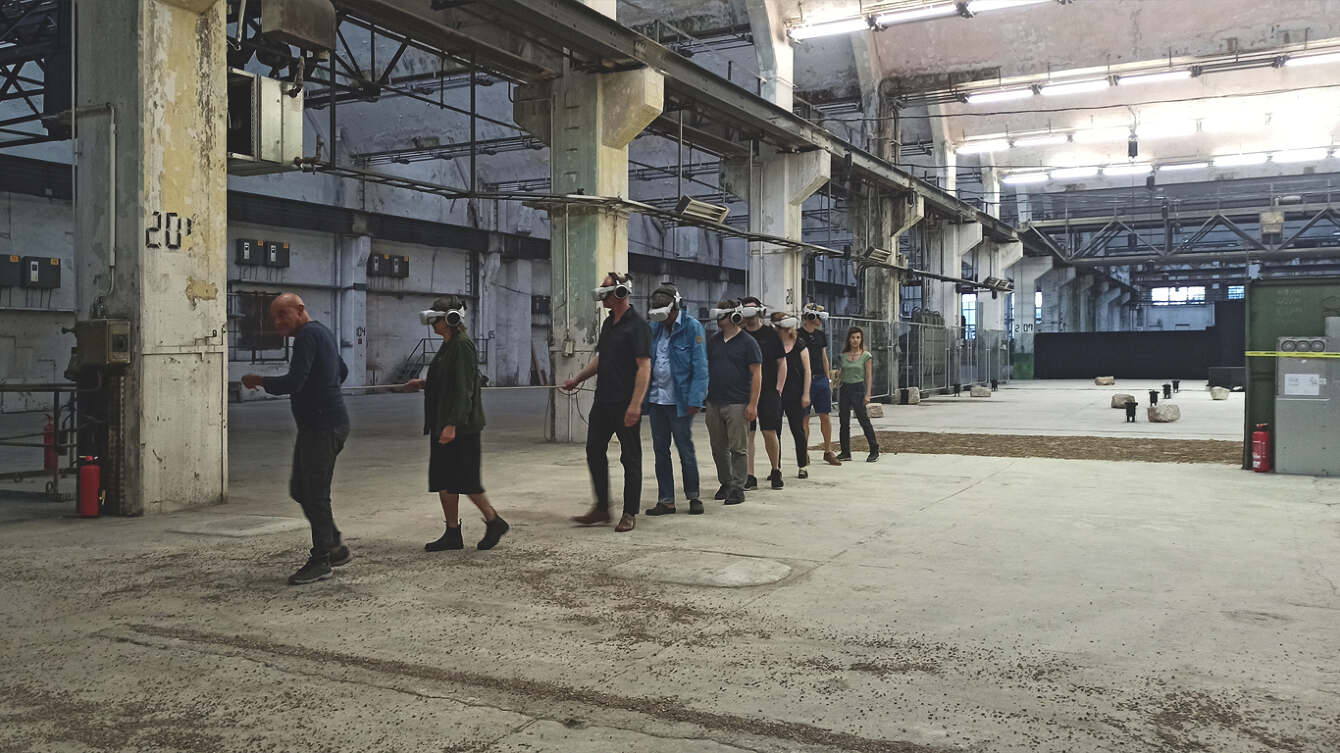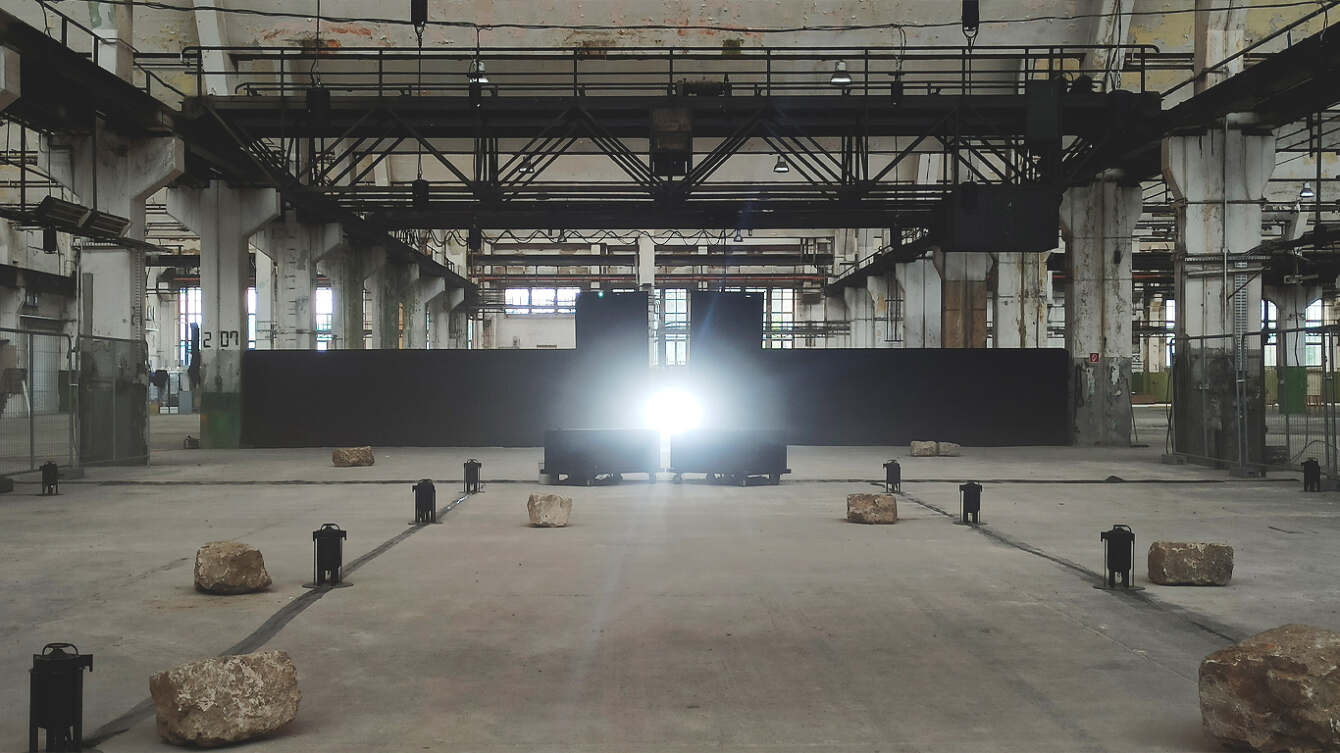 More informations here.

CREDITS:


ARTISTIC DIRECTION & DIRECTOR: CHRIS SALTER

CREATIVE PRODUCER: REMCO SCHUURBIERS

VR DEVELOPMENT: PIERRICK URO

CO-DIRECTOR & RECORDING: ANOUSCHKA TROCKER

SCENOGRAPHY: FLORENCE TO

CHOREOGRAPHY: ANGELIQUE WILLKIE

TEXT: KATE STORY

SOUNDS: LIMPE FUCHS

MUSIC: CATERINA BARBIERI

COMPOSITION & SOUND DESIGN: SAM SLATER

EMPLOYEE SPATIAL AUDIO VR: MAXIME GORDON

3D ANIMATION | GAME ENGINE: TIMOTHY THOMASSON

PROGRAMMING: PUNEET JAIN

GERMAN TRANSLATION: ANKE BURGER

FRENCH TRANSLATION: ROBERT PAQUIN

ACTORS: JUDITH ROSMAIR & STEVE KARIER

COPRODUCTION: DEUTSCHLANDFUNK KULTUR, CAMPANIA TEATRO FESTIVAL, LES THÉÂTRES DE LA VILLE DE LUXEMBOURG, KUNSTFEST WEIMAR

PRODUCTION: DISK BERLIN

FUNDING FEDERAL: CULTURAL FOUNDATION, FONDS DE RECHERCHE DU QUÉBEC (FRQ), CANADA COUNCIL FOR THE ARTS, ZÚ MONTREAL, CONCORDIA

UNIVERSITY OFFICE OF RESEARCH MILIEUX INSTITUTE FOR ARTS, CULTURE AND TECHNOLOGY, HUB XR (DE), GOVERNMENT OF CANADA